Continue Your Education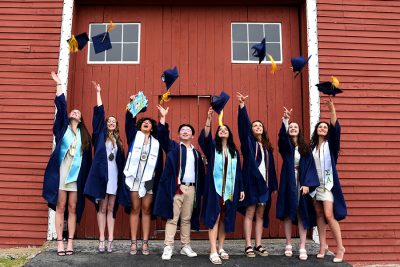 Over 60% of students graduating from the Ratcliffe Hicks School of Agriculture (RHSA) choose to pursue a bachelor's degree at UConn. Whether you want to continue your education with a major in the College of Agriculture, Health and Natural Resources or pursue one of the 100+ other majors at UConn, we will support you with this transition. 
Advisors in the Office of Academic Programs are available to meet with students to discuss transfer application requirements, transfer credits, and future goals. RHSA students have already developed a relationship with the advising staff as they taught most students in one of the required introductory courses, SAAG 250 First Year Seminar.  
If you are considering transferring to a baccalaureate program, make sure to set up a meeting with an advisor no later than the first few weeks of the semester in which you plan to graduate.  
For more information on the transfer credit criteria please visit the Undergraduate Catalog.